Project was developed as part of an educational initiative to help the U.S. Government envision the impact of emerging technologies on military learning. Our lean multi-disciplinary team developed a prototype for a transmedia platform using next-generation learning techniques to create an immersive personalized experience that builds shared collective intelligence.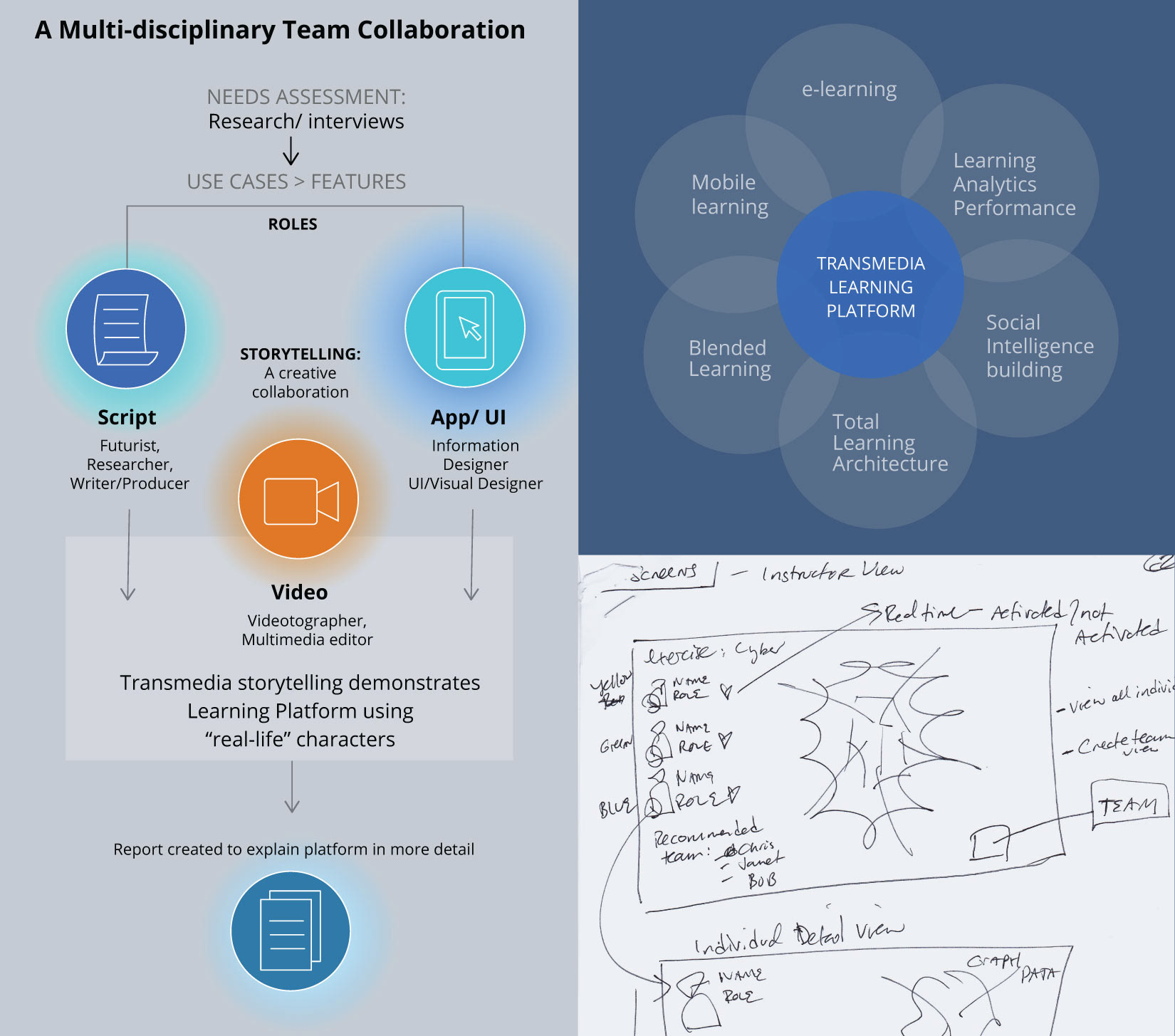 In transmedia learning systems, each media type contributes to the construction of an integrated experience where the whole is more than the sum of its parts. Integration of various media types is paramount. In successful systems, learning experiences presented in one media type draw the learner in to explore other media dimensions. The result is enhanced curiosity, engagement, and depth.
The User Interface has separate views for the Learner and Instructor and was designed for a Tablet to be used on the go and in live exercises. 
THE DASHBOARD
This is the home screen for all learning activities. Top level Information was organized into modules designed for easy access. User can toggle views and drill down deeper. 
• Shows users progress and performance ratings 
• Makes customized suggestions based on performance, live context, goals and other parameters 
• Allows communications between team members 
• Gives alerts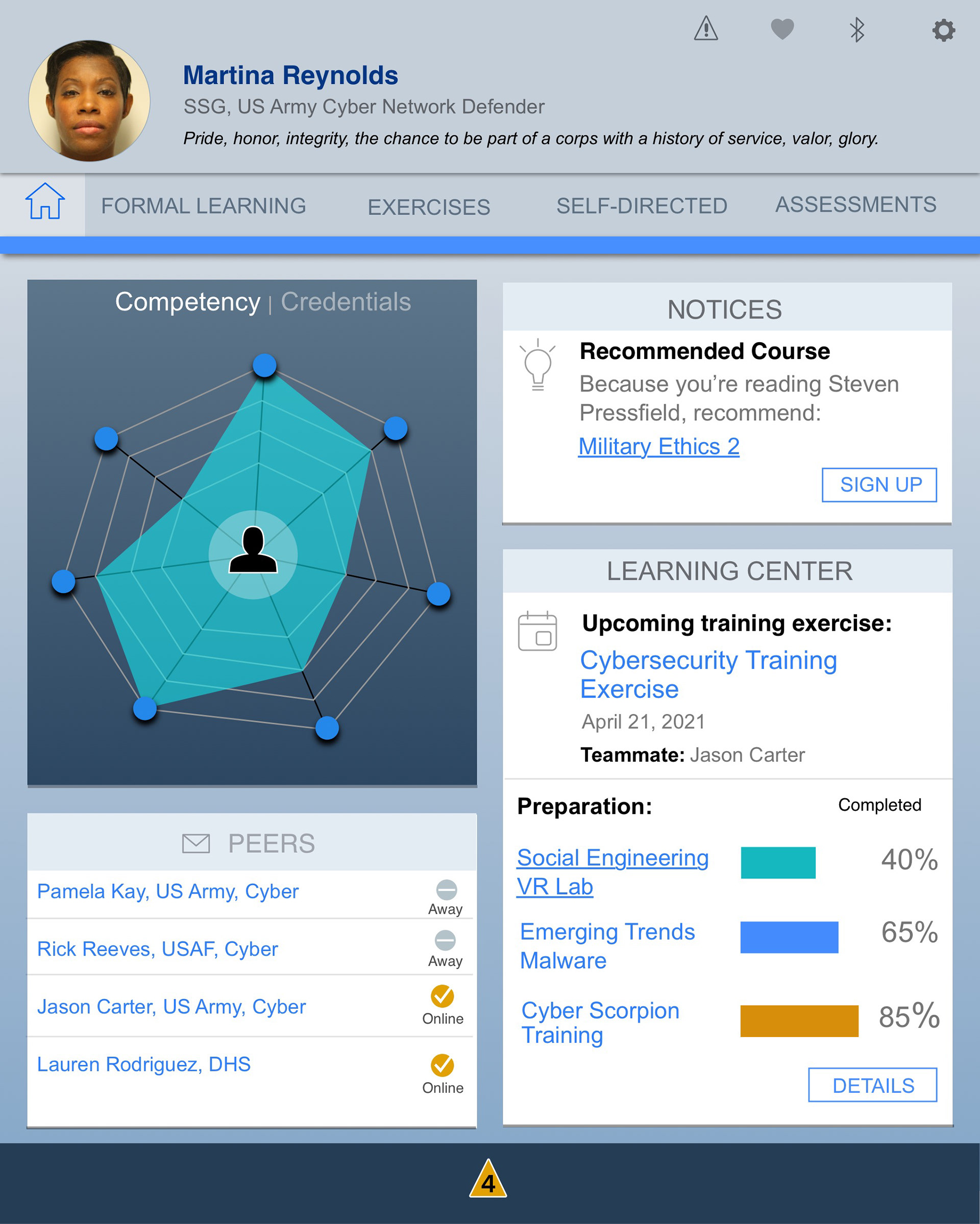 LEARNING PATH TRACKING 
The system recommends pre-set personalized learning options based on users goals and performance. User's progress for both formal and self-directed learning paths are displayed. Areas of interest are organized into modules and users can drill down deeper into details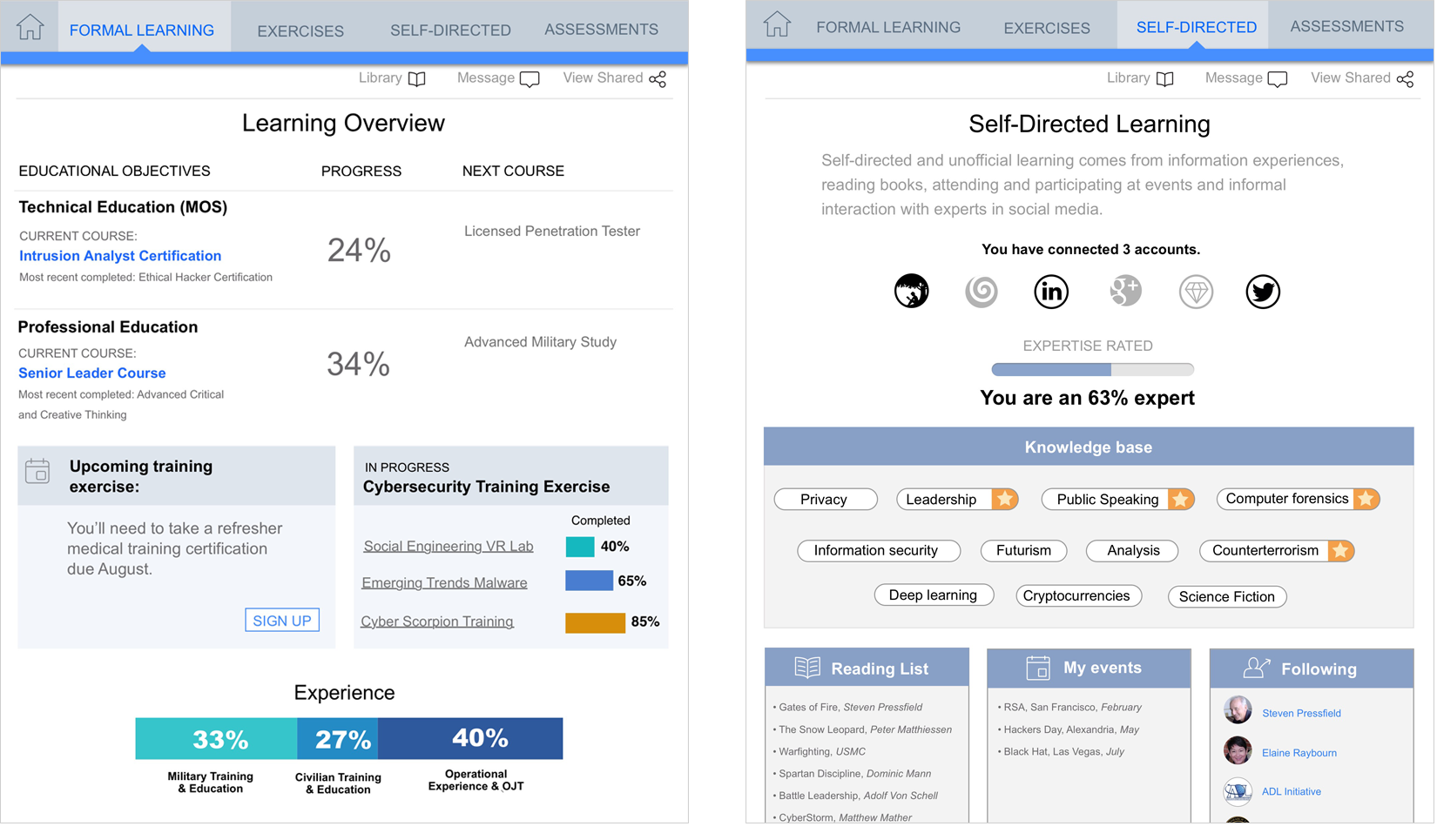 Users can manage their profile and share data with their teams.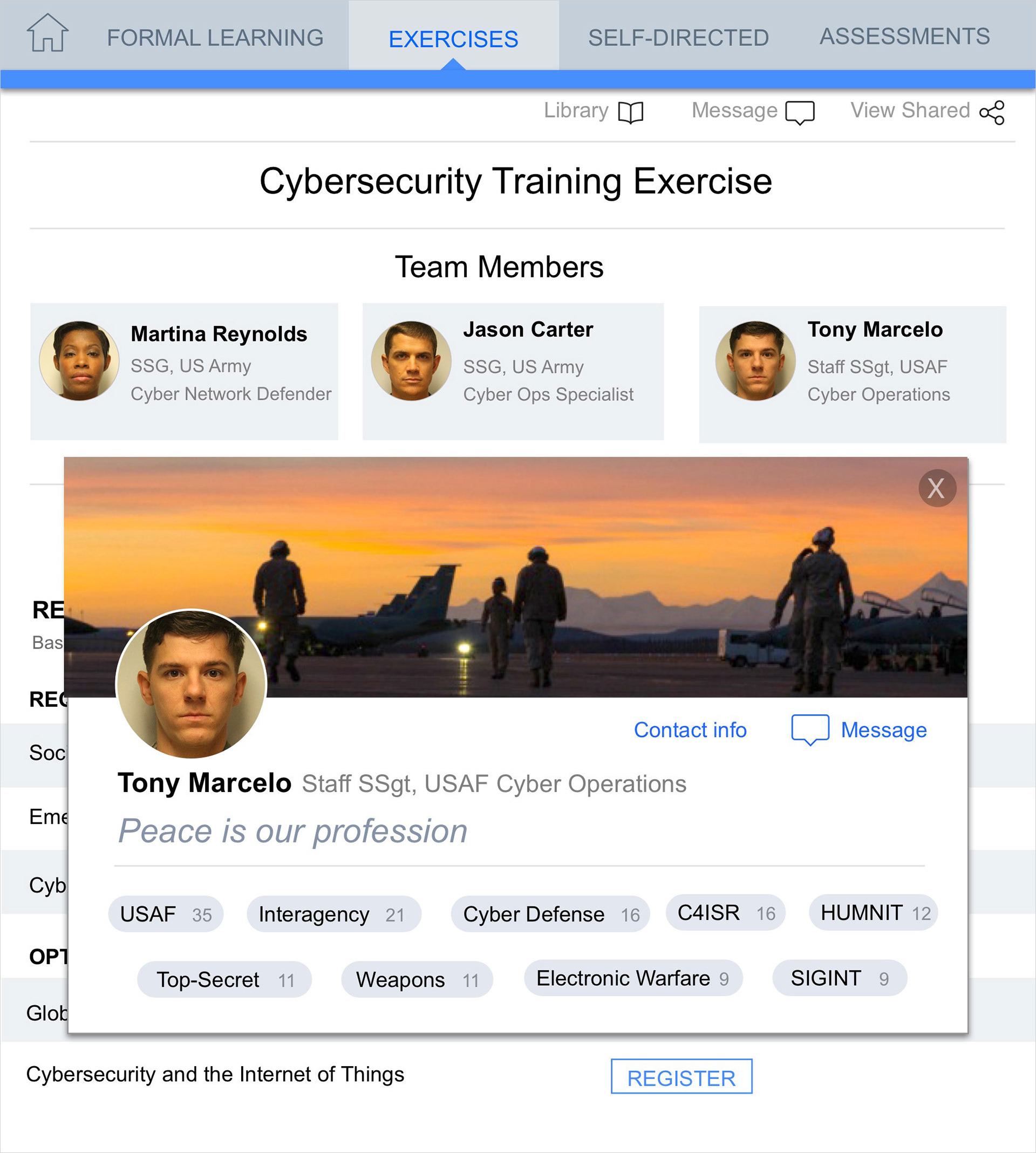 REAL-TIME LEARNING 
During a live exercise the user can communicate with team members and quickly access data and media resources relevant to real-time exercises. A slide out panel gives access to VR controls

Instructor assembles teams for specific exercises based on their competencies then monitors performance and scores.
TEAM SELECTION PROCESS
• Tasks designed to guide Instructor through a 3-step Team Selection process. 
• Sets of attributes chosen to evaluate candidates in configuring teams for exercises. 
• A "radar" data visualization helps the instructor quickly compare candidates skill sets and select members.

REAL-TIME MONITORING
• Real-time "heat map" leaderboard visualization designed to monitor and compare teams' progress at a glance • Instructor can select a team to see individual's data and drill down further to view their profile and other data 
• Note area allows for additional real-time documentation