This comprehensive report, co-authored by a team of foresight and intelligence consultants, explains how the emergence of self-sovereign identity standards will change the paradigm for digital identity. As design lead, Essentialize worked closely with the authors to make this guide a useful tool for investors, technologists, government, companies and innovation teams. 
DESIGN CRITERIA: 
 • Logically navigate through large volumes of information quickly via pdf format  
 • Make abstract technical concepts and processes easily understood 
•  Develop a distinct modern visual look appropriate to audience 
•  Develop a scalable design structure than can be modularized
Cover and companion section dividers
The report contains a multiplex of diverse resources that needed a cohesive structure to guide users through categories of information. A modular color-coded system with clear hierarchy was created to help readers navigate complex levels of content while accentuating areas of interest within. Fonts families were paired for balance, contrast and readability so the user could easily browse or dig deeper.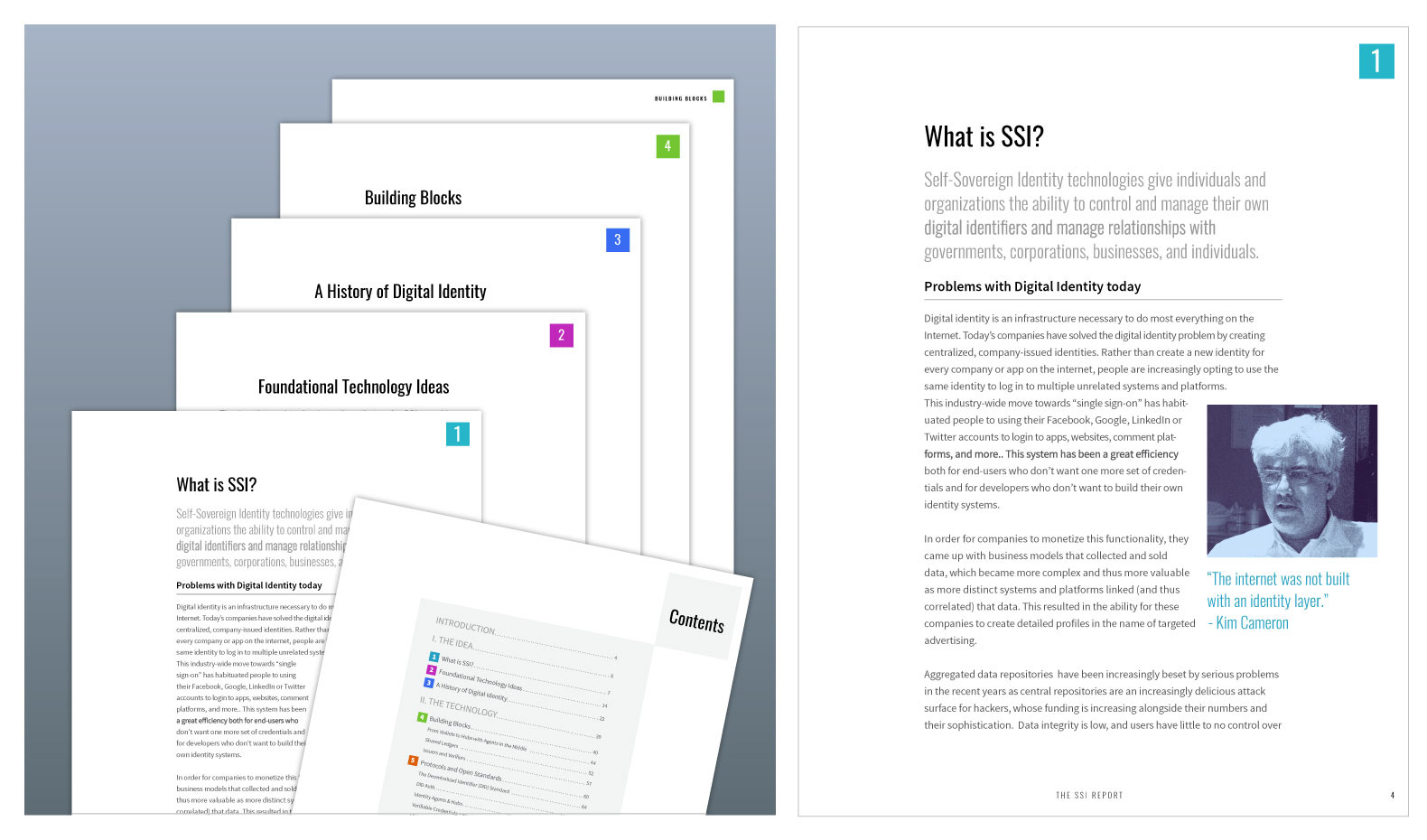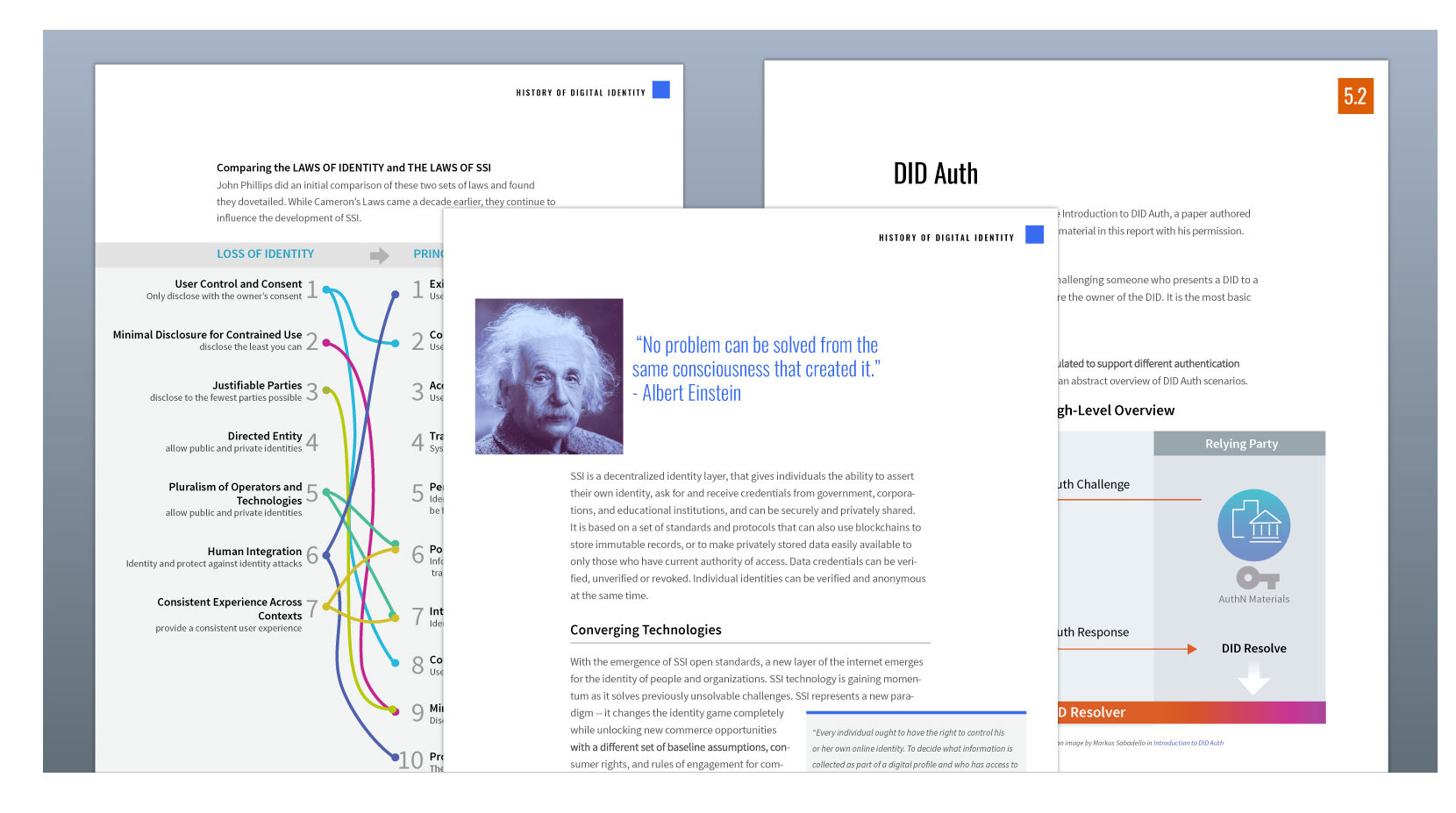 TELLING STORIES WITH CUMULATIVE ICONS
A library of icons were created to convey concepts core to the technology and used in visualizations throughout the report to help build an understanding of abstract ideas and explain processes. To appeal to tech audiences a fresh minimalistic visual look was designed that loosely referenced schematic drawings